An Actress Within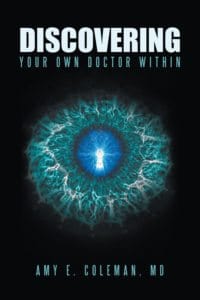 A girl in her midtwenties who wore a peasant shirt arrived for a simple checkup of her sprained right wrist. She'd been
wearing a brace and managing within her work restrictions. Blonde-haired and doe-eyed, she appeared reserved but polite. I proceeded to examine the wrist and check the fit of the brace. I also offered her a different medication and asked about physical therapy.
We then chitchatted a bit, during which she told me she was working an assembly line job and raising her sons, but she'd just graduated from acting school and was very excited to audition the next day for a commercial in Cincinnati. She thought it was important to show her sons the importance of following a dream by following her own. She said she'd always wanted to portray characters that brought out emotions in those watching. I commended her for this and wished her the best for the audition.
I encouraged her to show the joy in what she was doing, even if it was an awkward tryout, as though the time on stage would truly be what she'd be doing for a living; projecting her comfort would allow the producers to feel more relaxed and happy to hire her for the part. I asked her if there was anything else about her health that we should talk about, and she stated she'd had migraines since childhood.
I felt a sense of properness while in the room with her; a sense of calmness that was more like forced tranquility than genuine peace. So, I brought to her attention that allowing her true feelings to come out, such as anger, would not only help with her migraines but also with her performance on stage. I felt that somewhere during this young adult's upbringing, she'd learned to turn off any anger, having judged and condemned it as improper.
"As a matter of fact," I told her, "anger can be very helpful."
I recommended that she join a self-defense class where she could strike out, kick, and punch, and with each one of these offensive moves, assign with it something that happened to her that caused her to feel angry. She was to channel that feeling and event into every strike.
I told her that if she did that, she would not only help her migraines but also be able to channel that emotion in the human characters she played. I explained that the suppression of this emotion doesn't get rid of it but instead just chains it up for a while and builds inner pressure that can result in all sorts of destructive influence on the body. Emotions are vibrations, and the body, under poor vibrations, can develop disease and be unwell, exhibiting symptoms such as migraines, ulcers, and stomach issues.
She nodded in agreement and said that in her final exam at acting school, she'd had to deliver part of a monologue of a very angry woman, standing alone on stage. She said she had done very poorly because she hadn't been able to get in touch with the anger. I'd told her that it made a lot of sense because she'd never given herself permission to access it. While she worked through this, I recommended that she try butterbur, an herb showing promise in treating migraines, embraced by large neurology clinics for its effectiveness and low side effect profile.
I then asked if I could say a prayer with her for her audition and new dream career. She agreed, and I held in my mind the portrait of her as an actress who was so in touch with each of her emotions that she could portray any character, and the genuineness of this would be felt by all the audience members, who would be in turn inspired to find the genuine nature in their own lives. I saw this so clearly for her and asked that she be guided to this, as she felt comfortable in allowing it to happen. She'd been an inspiration, and I was blessed with a new realization about prayer from our visit.
In having prayed and seen the young actress so sharply in my mind's eye doing and loving what she wanted so much to do, I felt what true prayer is. True prayer is holding a deeply felt, detailed image of someone's best self, when he or she isn't yet able to do so. I was reminded of Jesus among the sick. He saw his fellow beings in their full state of radiant health, walking with their beds instead of focusing on their lameness and skin lesions. He held so strongly the vibration of their well-being that they all let go of their own beliefs of sickness in his presence. We can all do this for each other by focusing on each other's best selves and holding that in our hearts as our image of them.
——–
About the author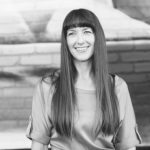 Dr. Amy E. Coleman is the CEO and founder of Wellsmart, a company that cultivates technologies and healthcare strategies that strengthen the patient/doctor relationship. She served as a United States Air Force flight surgeon, and was appointed the youngest and first female Commander of the U.S. Air Force Special Operations Clinic. There, she helped guide global medical missions and build creative clinic systems, including those employing complementary care methods still employed today throughout the Air Force.