In part 1 of the Disney on a Single Mom Budget post I shared how I took my daughter to Disney World on a pretty tight budget. I bought the tickets first at a discount and purchased the plan tickets well in advance to get a discount. In this post I share how I got our hotel for around $25 per night.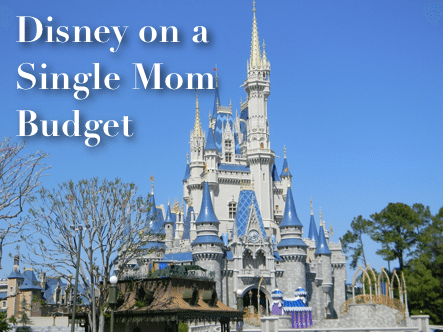 After I bought the airline tickets I began looking for hotels that were either on the Disney property or close to it. I didn't want to worry about getting to the parks and I didn't want to rent a car and have to pay for parking.
Research is the Key to Getting the Best Deals
I researched hotels that were outside of Disney first. They were cheaper but I felt it would be too much of a hassle to get into the park each day. I decided I wanted to say on Disney property so I researched their cheapests resorts. They were still way out of my budget even though it would be easy to get around the parks. I just couldn't swing it.
Use Bidding Sites to Find Good Deals
But I got a tip from MouseSavers.com and a couple of forums to check out the hotels in Downtown Disney. They weren't technically Disney-owned properties but they were serviced by the Disney shuttle system. I put on my thinking cap and researched all the hotels in Downtown Disney then I went to Hotwire.com to see if I could find a nice hotel that was in my budget. I found one that worked but before I booked it I did even more research.
I went to BetterBidding.com and checked the forum for bids that were won. They describe the property a person is considering and reveal the name of the hotel. I found out the name of the property I had my eye on and went to the website. It was the Holiday Inn resort hotel. They had good ratings, was in Downtown Disney, and kids could eat for free. Score!!!! I booked the hotel for three nights at $25 per night.
It was a pretty decent hotel. Not necessarily top of the line but it was good for us. My daughter ate for free at breakfast and dinner and we ate at the park for lunch.
Tip: Book your hotel through Hotwire or other travel bidding site if your money is tight. You can find out what the property is at BetterBidding.com or similar site. You may find a 3-5 star hotel for rock bottom prices.
In the next part I'll share how I got around Disney for free!