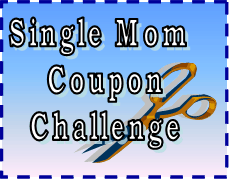 Learning about using coupons is an eye opening experience. I can't remember how I got started but since then I have found many websites, blogs, and resources to help me through this journey.
The first blog I visited is 918CouponQueen.com. This lady has her stuff together and regularly appears on her local television station to talk about how to save money using coupons. She also has a forum where members can contribute their tips, deals they've found, and general knowledge.
The next website I found is TheGroceryGame.com. This site is a service that aggregates several grocery store databases and tells you what to buy with the coupons you've amassed. The service does all the work for you with the exception of clipping the coupons (I'll share how you can get that done in another article).
One of the newer sites I've come across is TheCouponMom.com. I'm kind of partial to this site because she lives in my state and has great videos about how to use coupons. This site has a grocery store database for each state and tells you what coupons to use. The best thing about this site is once you've checked off the items you will purchase it shows you the percentage you will save and the amount you will spend!
These three sites are just a handful of what's on the web. They as well as other sources of coupons make getting into the coupon game pretty easy.
There may be times when you may not be able to get a newspaper for the coupon inserts. No worries though because you can clip coupons online. The main site for coupons is Coupons.com. This site requires you to download a small application to be able to print but it is worth it. Smartsource.com and Redplum.com are two more coupon site to get what you need.