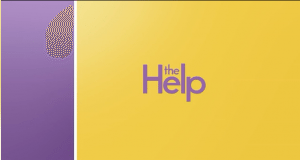 The Help is a phenomenal movie and lives up to the media hype. In my circle there are many who plan to boycott the movie because they see it as a blight on the already tarnished image of black women. Their arguments are valid to a degree because there has been quite a bit of propaganda (more than normal) leveled against them (including me) these days. Generalities in the media and in print abound that have no basis in truth but are measly speculation.
The Help tells the story of black women in Mississippi whose job it is to serve white families and raise white children. The women playing the movie's two main roles are Abileen (played by Viola Davis) and Minnie (played by Octavia Spenser). They were given an opportunity to tell their story during the height of the civil rights movement. Skeeter (Emma Stone) is the young white woman who convinces them to let her write their story.
As serious and dangerous as this time in US history was, The Help is not all depression and doom. The movie provoked a range of emotions from out loud laughter to misty eyes (and for some, streaming tears) to cheering.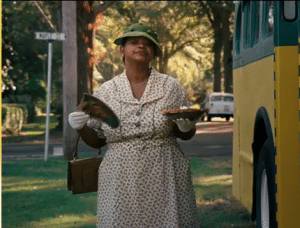 Based on the bestselling novel of the same name, The Help was written by Kathryn Stockett. This is her first novel, which she loosely based on her life in Mississipppi. In an interview on NPR a few days before the book was released she described the reactions of the residents of a certain MS town. I'm not sure if it was exactly the same as how the residents reacted in the movie but it is not improbable.
I give the move four stars and will definitely buy the DVD when it is released. It will be a classic without a doubt.
One of my favorite actresses, Alison Janey (The West Wing), plays Skeeters over bearing mother. I've never seen her in type of role but she plays it with pizzazz and is so convincing in her portrayal.
Despite what the critics say, it is a movie that highlights the dignity of The Help and the meaning they brought to the lives of the families they served.