November 19 was Women's Entrepreneurship Day where the accomplishments of women in business are highlighted. I love being in business and meeting other women who are living on purpose and adding value to the world through their business. Instead of celebrating just one day I'm celebrating all week and possibly the rest of the month.
I'll introduce you to incredibly innovative women and highlight their business for you. To learn more about them personally and/or what they sell, click on the links to visit their websites. Remember, when women are strong, the world is stronger.
Today I want you to meet Debra Stangl, Founder/CEO – Sedona Soul Adventures – Sedona, AZ
Author – "The Journey to Happy – How Embracing The Concept That Nothing Is Wrong Can Transform Your Life" 
What kind of business do you have?
At Sedona Soul Adventures, we do private retreats that are custom-designed for individuals and couples. We help people go from where they are to where they want to be. We work with over 40 of Sedona's master practitioners and we spend a lot of time talking with each person before they come to Sedona to really go deep into what's going on? What do you want?  Then we custom design each retreat of private one-on-one sessions to give our clients exactly what they need to have the life or the relationship of their dreams.
The two most common things people say to us is  "I never dreamed my life could be this good" or "We never believed our relationship could be this wonderful".  The retreats are truly life changing and transformational.
I have also combined my spiritual work with my love of travel and I take groups each year to Egypt and Machu Picchu, to experience the sacred energy of these amazing places.
I've now become an author. My book, "The Journey to Happy – How Embracing The Concept That Nothing Is Wrong Can Transform Your Life" launched October 19, 2016 and has gone to Amazon #1 Best Seller in 5 Categories and International #1 Best Seller in 4 countries. In the book I explain how I went from being a burned out divorce attorney, who was 40 pounds overweight and $50,000 in debt to $50,000 dropping out of the sky, losing 40 pounds in 5 weeks without diet or exercise and doing the work of my dreams with Sedona Soul Adventures. I then show the reader how using the concept of Nothing Is Wrong can transform every area of your life.
I blog every week about living your best life and how to do it. It's posted on our web site, http://SedonaSoulAdventures.com
Why did you choose this business or blog?
In many ways, I feel like it chose me and I almost didn't have any choice! Because I was so unfulfilled and unhappy as a divorce attorney, that led me to Sedona where I connected with some of the world's most amazing and advanced healers and spiritual guides. My own healing led me on a quest that culminated in the discoveries that I discuss in my book and that we utilize at Sedona Soul Adventures, especially that real and lasting change is possible. I knew I had to bring that message to the world and that has been my mission for the past 14 years.
What do you do for regular self-care?
Quite literally, I use the Stepping Stones that are in my book (meditation, Gratitude Journal, Tapping) and I do sessions
regularly with my fantastic practitioners, especially sessions that move energetic blocks and breathwork. I do yoga 1-2 times per week and I hike in the beautiful red rocks of Sedona with my golden retriever, Daisy. I have weekly massages and myopractic adjustments every 2 weeks. I also do a very unusual type of weight workout with my personal trainer for 25 minutes every 10 days.
What makes you feel successful in life and business?
My business is all about helping people live their best lives and that's what my life is about. I truly believe that the key to feeling fulfilled and happy is living our lives in connection on all the levels – physical, mental, emotional and spiritual. When we are connected on all the levels, we feel great, we're operating on all four cylinders. When we're not, we simply can't live our best life.
I try to live this all the time and try to practice what I preach. Do I do it all the time? No, I don't, I'm human. But the more I try, the better I get at it. I also teach having compassion with yourself, which is something that as women we often find hard to do.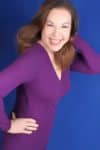 Bio: 17 years ago, Debra Stangl was a burnt out divorce attorney, 40 pounds overweight, $50,000 in debt and in an unhappy marriage. She came to Sedona for the first time and everything changed. As she recounts in her new book, "The Journey to Happy – How Embracing The Concept That Nothing Is Wrong Can Transform Your Life", $50,000 dropped out of the sky, she lost 40 pounds in 5 weeks (without dieting) and now does the work of her dreams with Sedona Soul Adventures, by helping others find happiness.