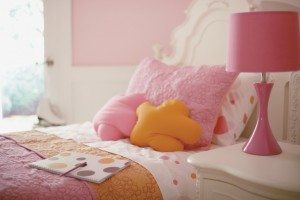 From bunk beds to bicycles, one of the greatest things that we can ever experience is the magic of being a child. This is a marvelous and yet challenging part of our lives and one that parents can have a unique and profound impact on. It is incredibly important that we do want ever is necessary to help foster memories that are inspirational, fun, and last a life time.
Whether it is with us, or simply having a place to experience the world on their own these moments are paramount to the way we develop and the individuals that we will later become. Now although it is important that children are able to have these experiences with us, it is just as important that they are able to have these experiences on their own as well.
One of the ways that this can be accomplished is by having a special place that they can go to that will be crafted in such a way as to inspire and serve as a doorway to adventure. One of the ways many parents have been doing this is by changing their children's bedroom into something that is a lot of fun.
Redecorating a child's bedroom is something that can be done relatively inexpensively and although the space if for them to build these important memories, you can have fun together creating it. Some of this can be done by utilizing craft projects which can change the appearance of everyday items, like an alarm clock or a lamp.
One of the greatest ways to accomplish this, and a great way to add in better organization and space, is to add bunk beds to the room. This can be great particularly if you have more then one child living in the room. There is a variety of ways that parents are using bunk beds to give their children a special space. This is being done through additions like accessories and fabric sections.
There are designs that can be used to help transform basic bunk beds into such fun things as a fairytale castle, or a pirate ship. There are ways to add in simple fake floral pieces and transform your child's bedroom into a jungle safari. The sky is the limit and ultimately it is about what you create for your child.
Whether you are adding bunk beds or simply making sure that there is time at the local park, helping children have time to build their own imaginations is something that will not only have a positive impact on their own lives, but also the world that they will come to effect as they get older.