Business is the status quo for adults but when it comes to kid entrepreneurs, we love hearing about them doing big things. I wanted to highlight extraordinary children who have started a business and have set out to change the world. They are making a difference in the community and influencing other kids around them.
This is just the beginning of my Kids in Business posts. I plan to highlight them at least once a quarter. If you have a kid in business, submit them here and perhaps they will show up on this list.
In the spirit of being supportive, be sure to click on their website and social media links to buy their products and follow them too!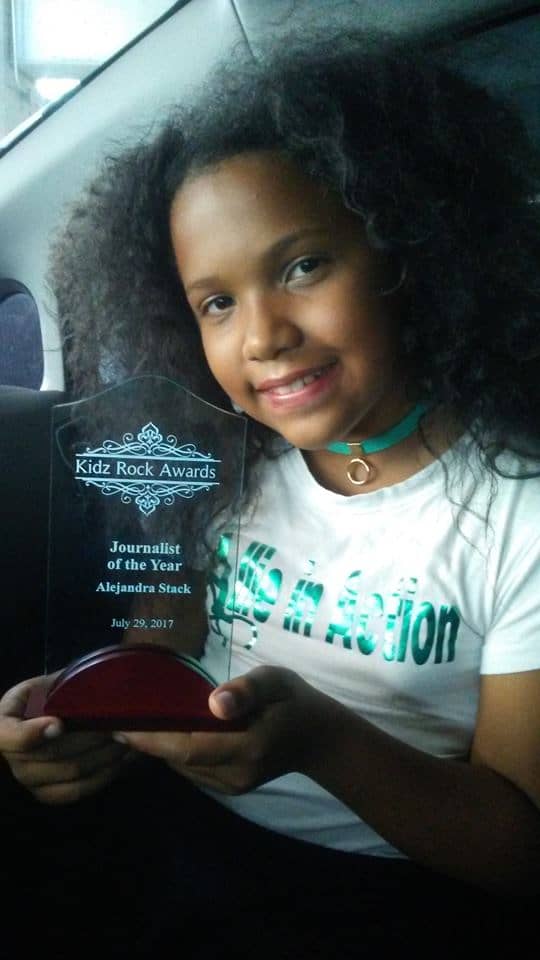 KidNewsMaker
Media outlet by an award-winning kid reporter with a print magazine, videos, and app on the way.
About Kidpreneur Alejandra Stack
Alejandra Stack is an award-winning journalist, speaker, and activist. She's the NAACP Youth Council President, an actress, and daughter of a reporter who started her media outlet after seeing that kids were not being highlighted in her local paper. While she has interviewed celebrities, she prefers highlighting everyday kidprenuers, community helps, scholars, athletes and more. "We're not waiting, we're creating!"
Kidpreneur Website
Visit www.kidnewsmaker.com to learn more about the magazine and order a subscription for your kids.
Kidpreneur Social Media
Destiny Adams International
Destiny provides fun educational & interactive workshops & classes to youth by teaching them how to code. Coding is a fundamental skill within Computer Science. It is the "language" of technology & the foundation of our world.
About Kidpreneur Destiny Adams
Destiny is a budding teen Entrepreneur! She aspires to be a Computer Scientist. She has traveled around the world locally & internationally teaching & studying Steam (Coding). Her passion to help others learn this vital skill. She is excited about her future mission & future!
Kidpreneur Website
Coming 1/1/2018
Kidpreneur Social Media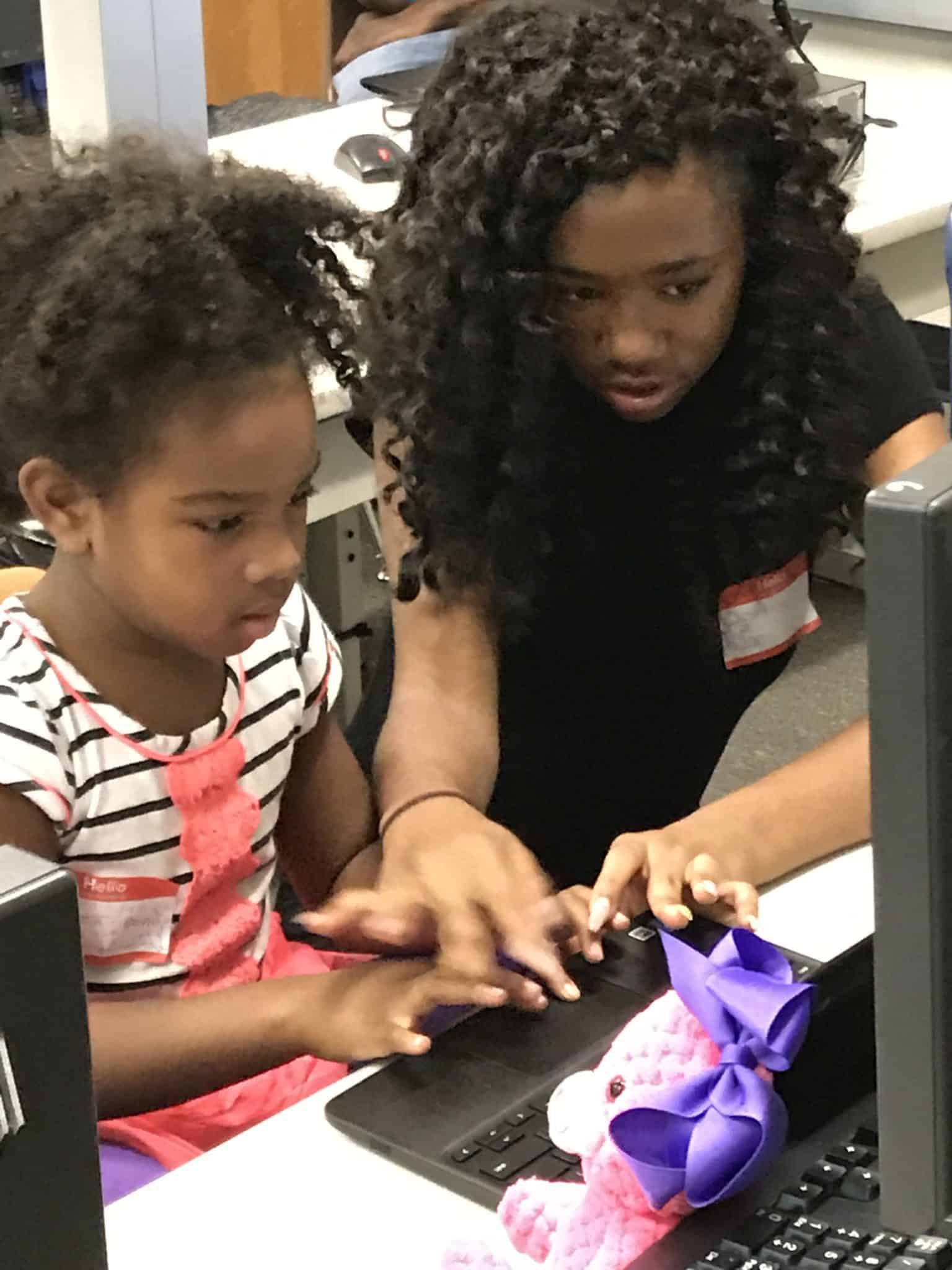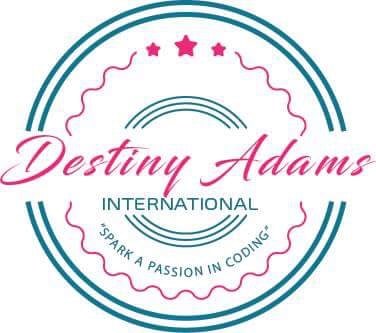 Dream Big Podcast
About Kidpreneur Eva Karpman
Kidpreneur Website
Visit http://dreambigpodcast.com/ to listen to the latest episodes by Eva and her mom.
Kidpreneur Social Media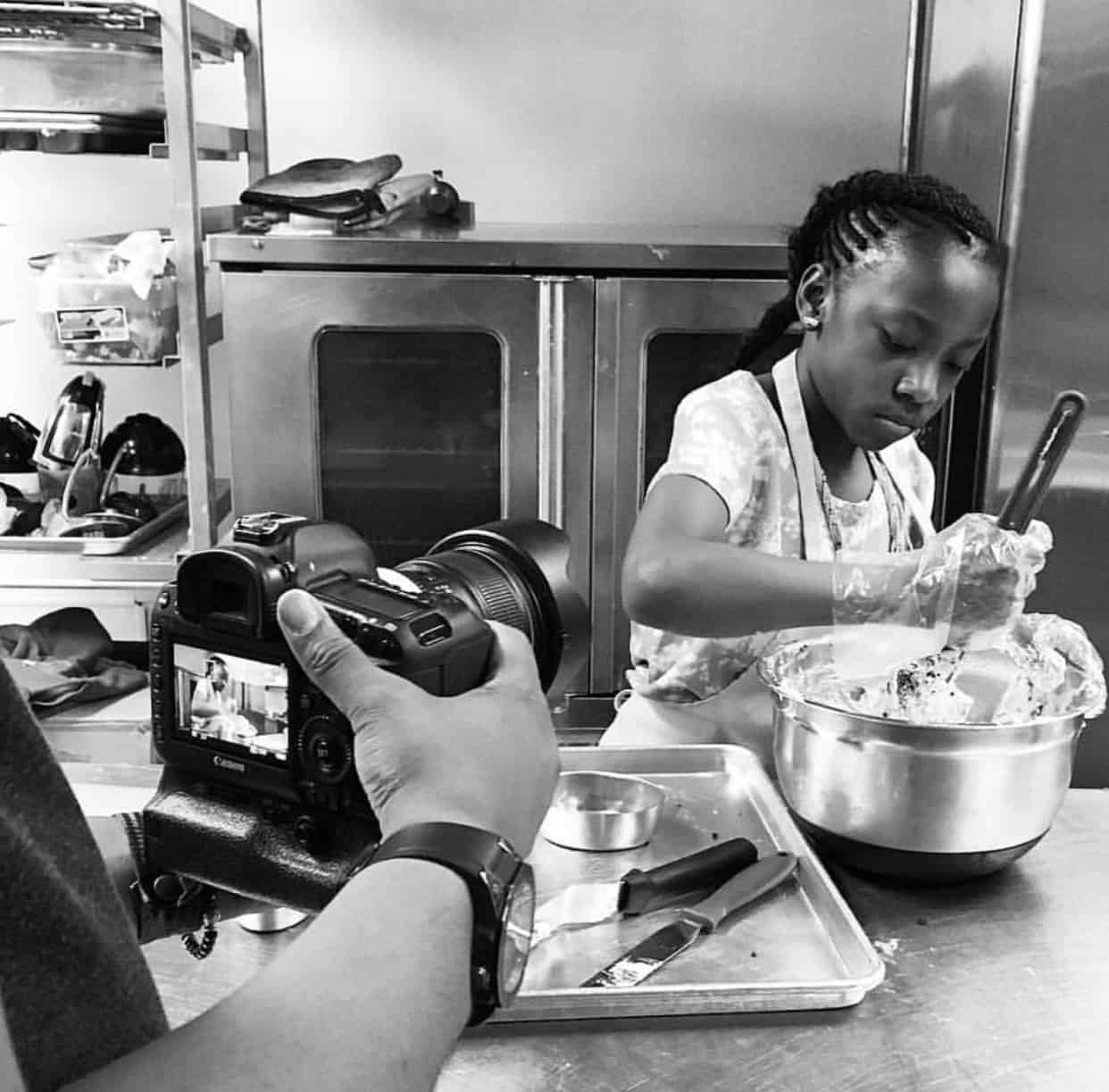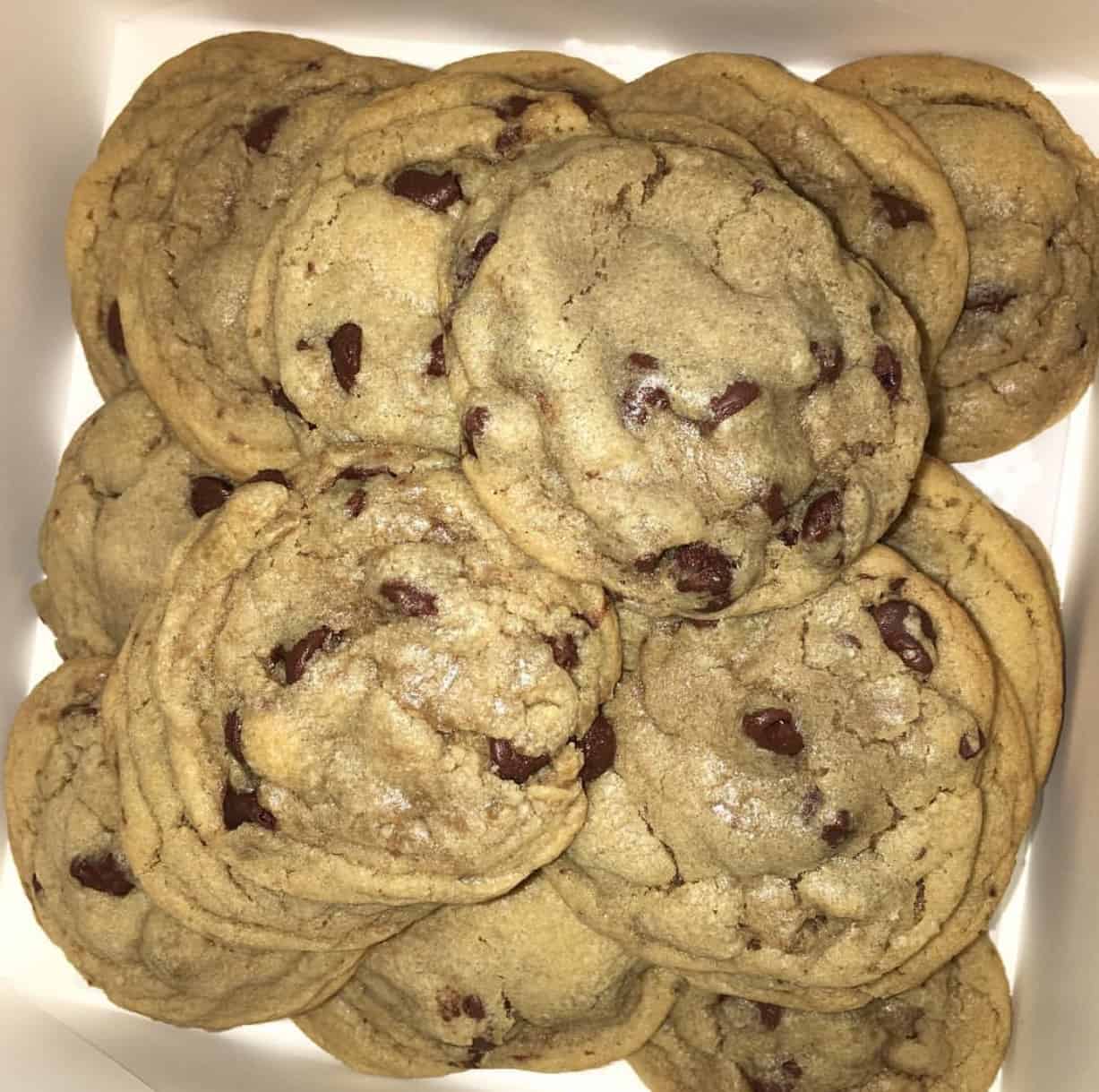 Mia's Treats Delight
Mia's Treats Delight provides homemade baked goods all made with love. Cookies, brownies, and cupcakes can be purchased for events or for your own personal consumption. 🤗
Cookie prices (sold by the dozen)—> Classic Chocolate Chip Cookies: $11 Specialty Cookies: $15 *Brownie prices (sold by the pan)—-> Regular Brownies: $12 Specialty Brownies: $15 *Cupcake prices—-> Basic (yellow & chocolate): 1/2 dozen – $11 1 dozen – $21 Specialty: 1/2 dozen: $15 1 dozen: $24
About Kidpreneur Tamia Hawkins
Tamia, founder & CEO of Mia's Treats Delight, is an 11 year old baker from St. Louis, MO. She started her business in 2015 at the young age of 8 years old. She's always had a love for baking, but decided to take it to the next level by becoming an entrepreneur and being her own boss.
Kidpreneur Social Media
Daddy's Girl Author
Daddy's Girl is a book based on a true story. It's about a tough time in Jakayla's life when her parents separated and her Daddy moved out of the home. Moms and Dads are not the only ones going through a separation when the family unit is broken. It is also a tough time for the children. Jakayla writes about how she was able to cope with the help of Daddy-Daughter Dates. This book will help any child who may be going through parent separation or divorce.
About Kidpreneur Jakayla Green
Jakayla Green is the 9 year old author of Daddy's Girl. She is a straight A student in the 3rd grade. She is from Bennettsville, SC, but currently resides in Columbia, SC. Jakayla is the host of Kayla's Korner on Jojo's PersonaliTV and also serves as an assistant creative director and co-host for other shows on Jojo's PersonaliTV. Jakayla is an avid reader. One of her favorite things to do is to read to her baby brother, JJ. She is also an award-winning track star with SC Express. When Jakayla grows up, she wants to become a scientist and an artist. She is the daughter of Jason and Tamell Green and has one older sister, Jasiya and a baby brother, JJ.
Kidpreneur Website
Visit https://www.jakaylamgreen.com to learn more about her book and purchase a copy for your child or another child.
Kidpreneur Social Media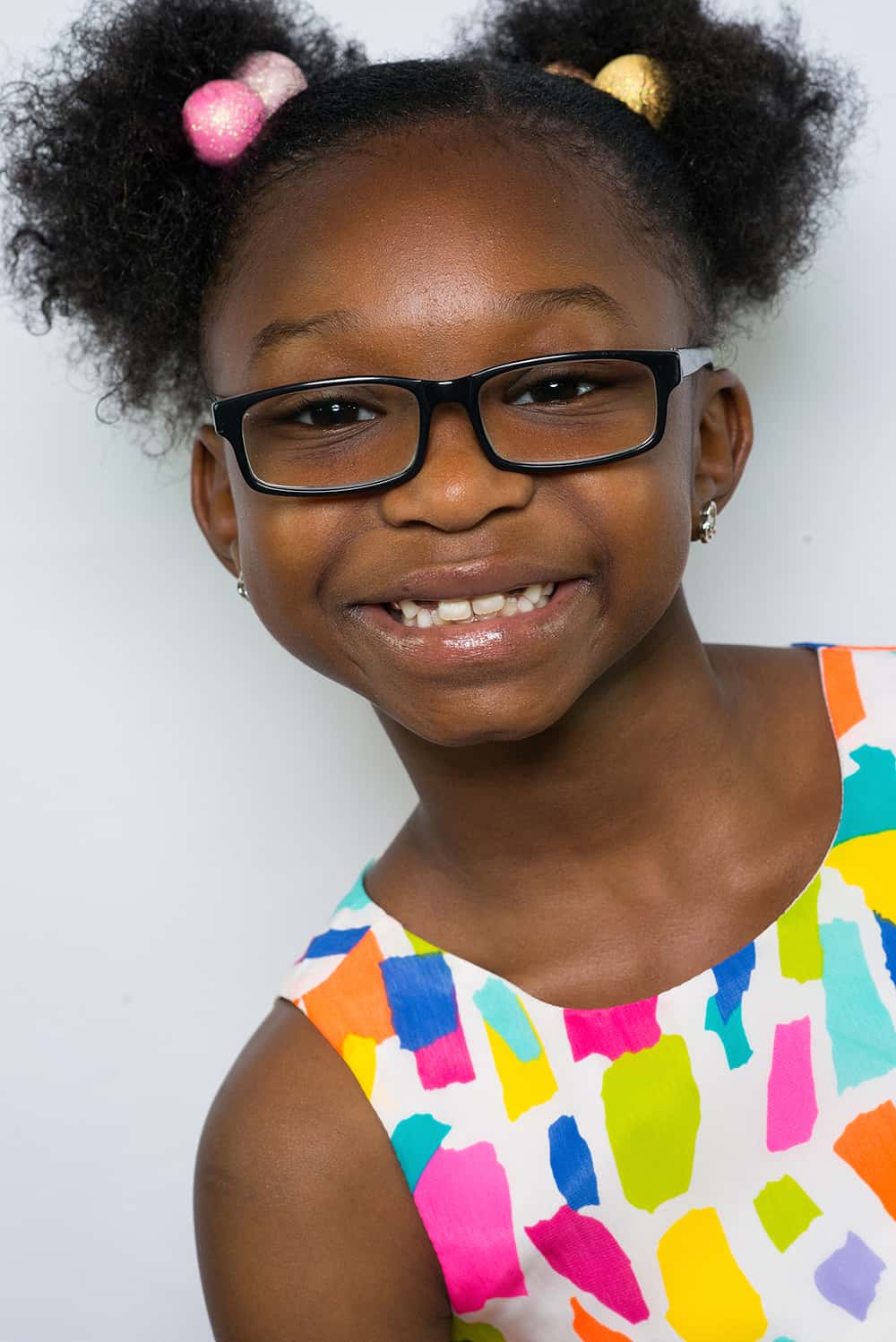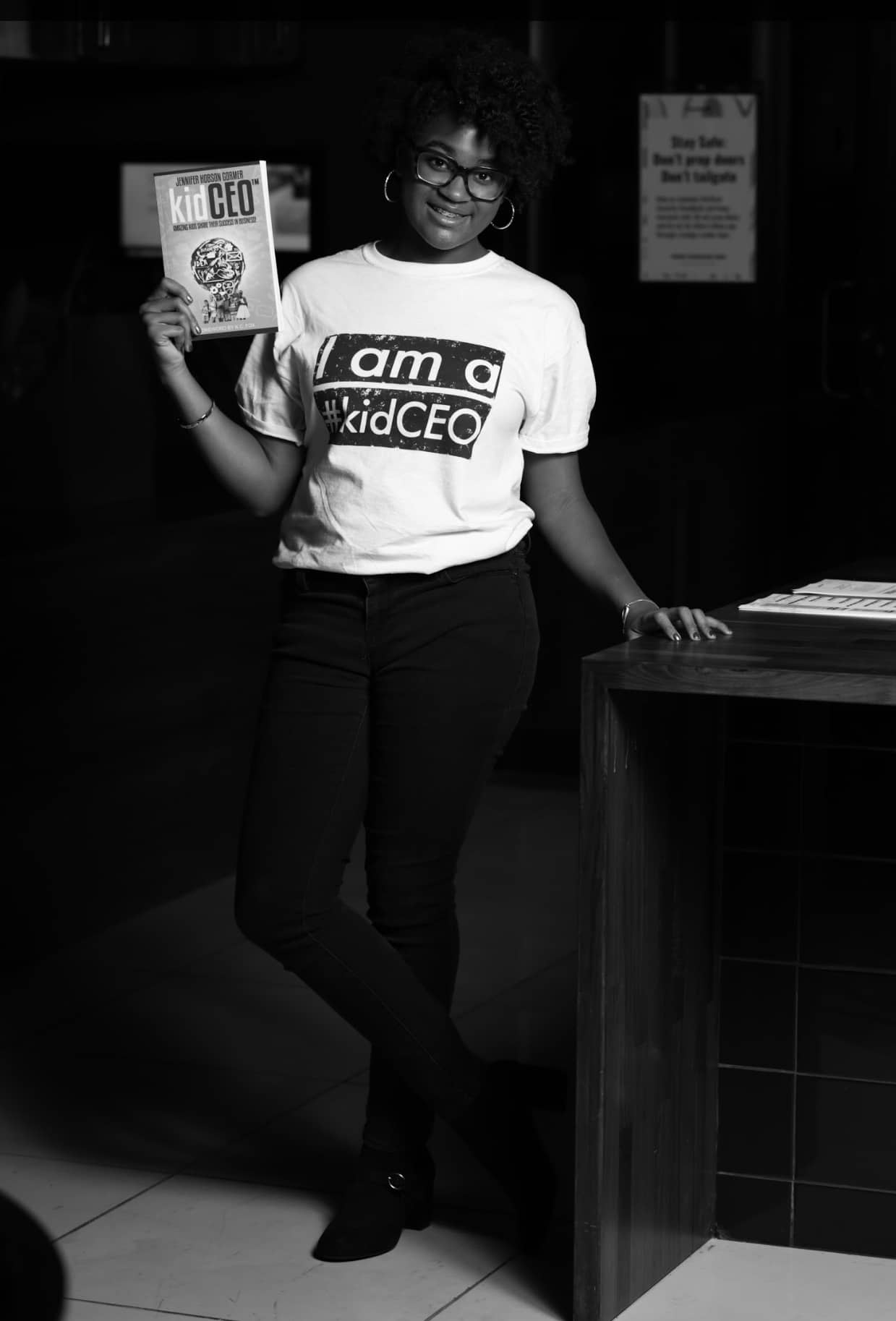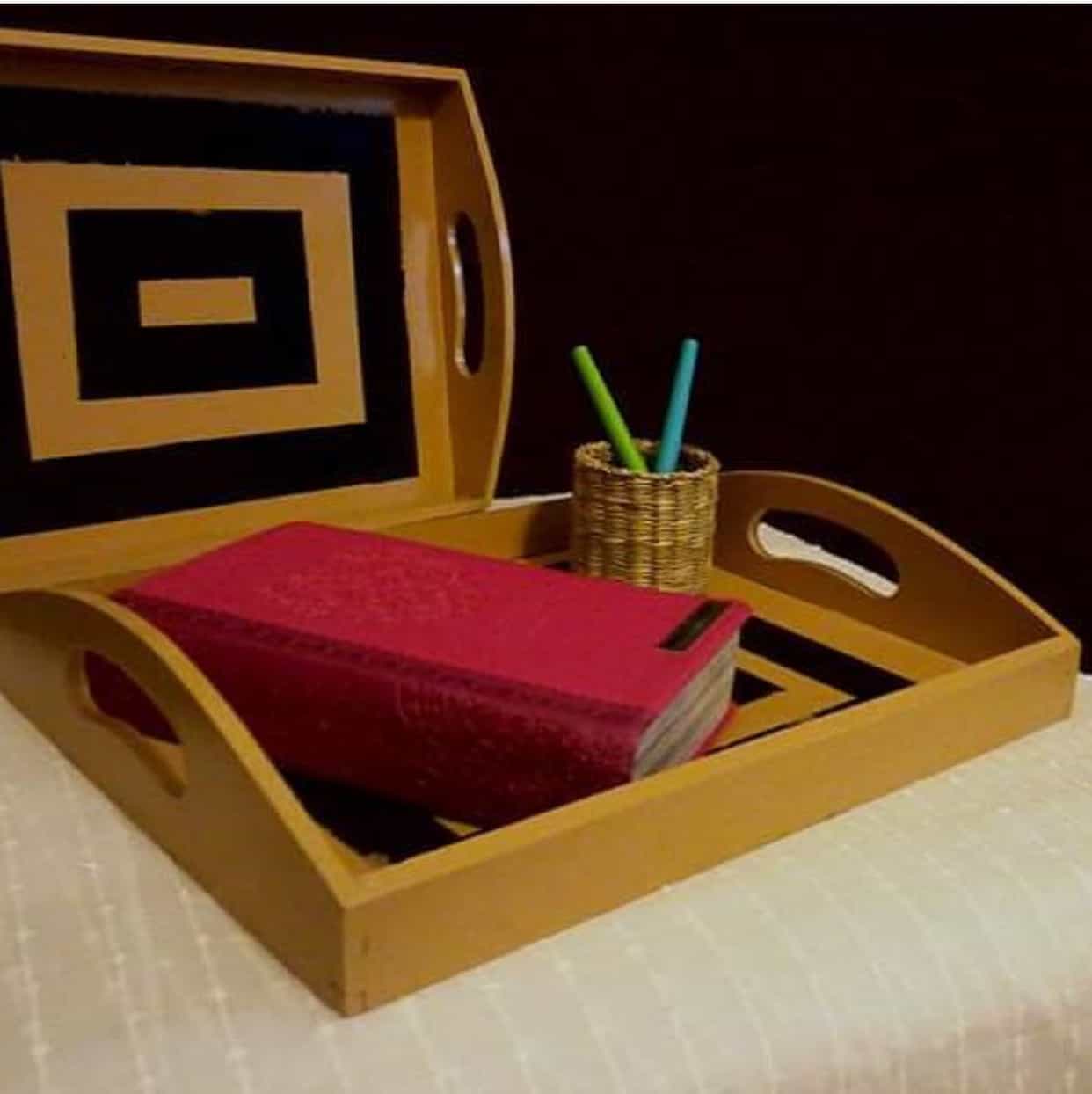 Precious Designs is a redesign and refurbishing home furnishings company (pillows, trays and vases collections). Additionally, the kidCEO owner, Jasmine Benton, also offers design upgrades for chairs and ottomans, along with special event design services.  She is also an Amazon.com Best Selling co-Author, as a contributor to newly published book, KidCEO.
About Kidpreneur Jasmine Benton
Jasmine Benton started her business at the age of 11 by opening her own retail home furnishings center in the Allen Antique Mall in Allen, Texas. Her work has been seen on Steve Harvey Show and she was the youngest professional to intern with HGTV's Mikel Welch, former designer for Steve Harvey Show and the Obama's. Jasmine is a speaker and Best Selling Author, Certified STEMpreneur, and Credentialed Interior Decorator.
Kidpreneur Website
Visit https://PDesignsTX.com to learn more about this interior decorating service and to be inspired. To purchase Jasmine's book, please head over to Amazon.com to purchase KidCEO for $19.99.
Kidpreneur Social Media
K-lock
K-lock is an identification locket custom designed and personalized to prevent misidentification of children in schools and daycare. Lockets are $10 other items $2 and up.
About Kidpreneur Kennedi Harris
Starting this business helped Kennedi cope with the effects of being misplaced and having a total mistrust of the school system. It took her mind away from things as she enjoyed adding a personal touch to each product. K-lock also has African American dolls coming soon. K-lock's inception began when Kennedi was misplaced by school officials due to a mix up in names. She created these lockets to properly identify kids in school, daycares and on field trips. She also has signature t-shirts, hats, lip balm, and lotions.
Kidpreneur Website
Visit the K-lock website to learn more about the safety lock system for kids.
Kidpreneur Social Media
Twitter | Facebook | Instagram | YouTube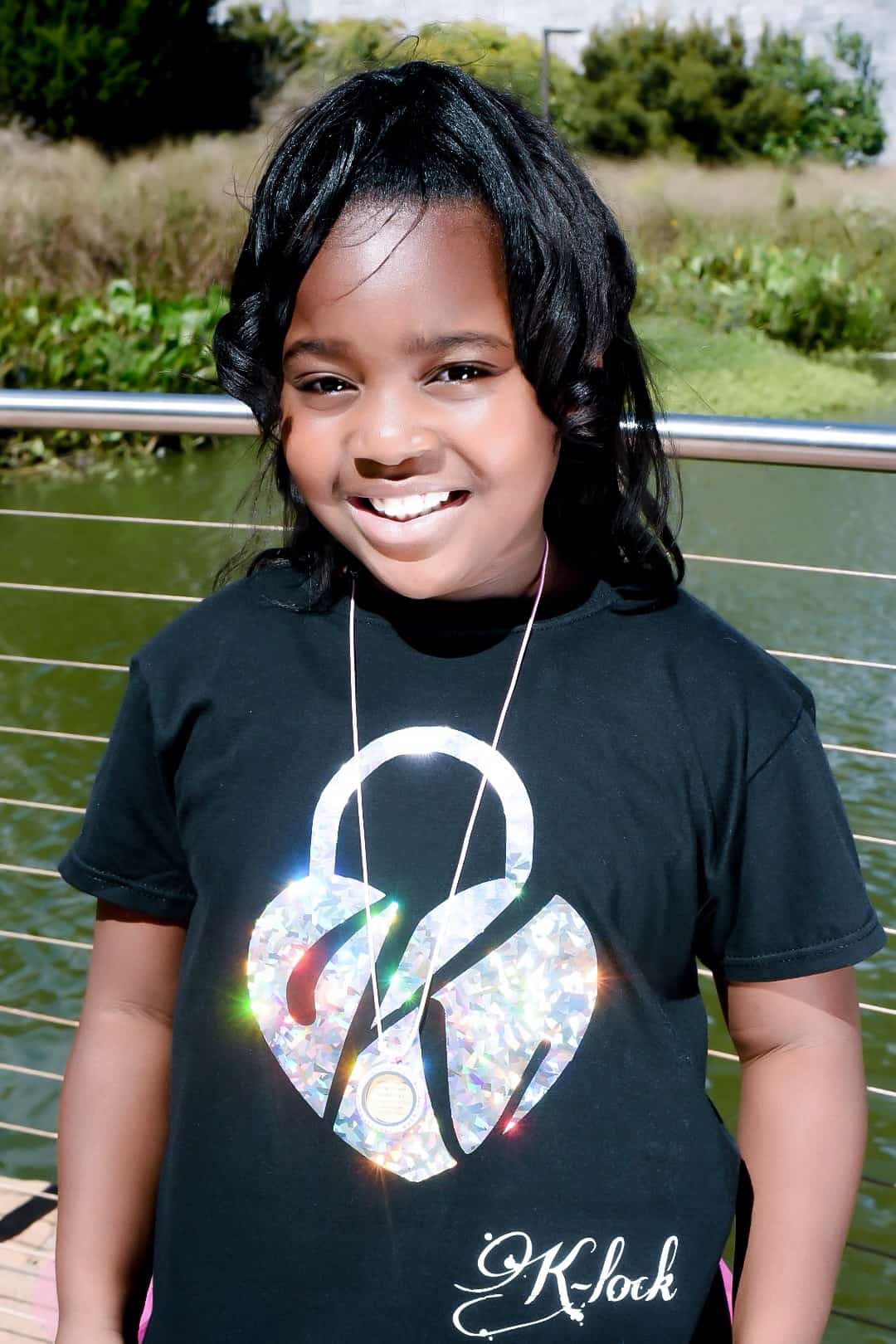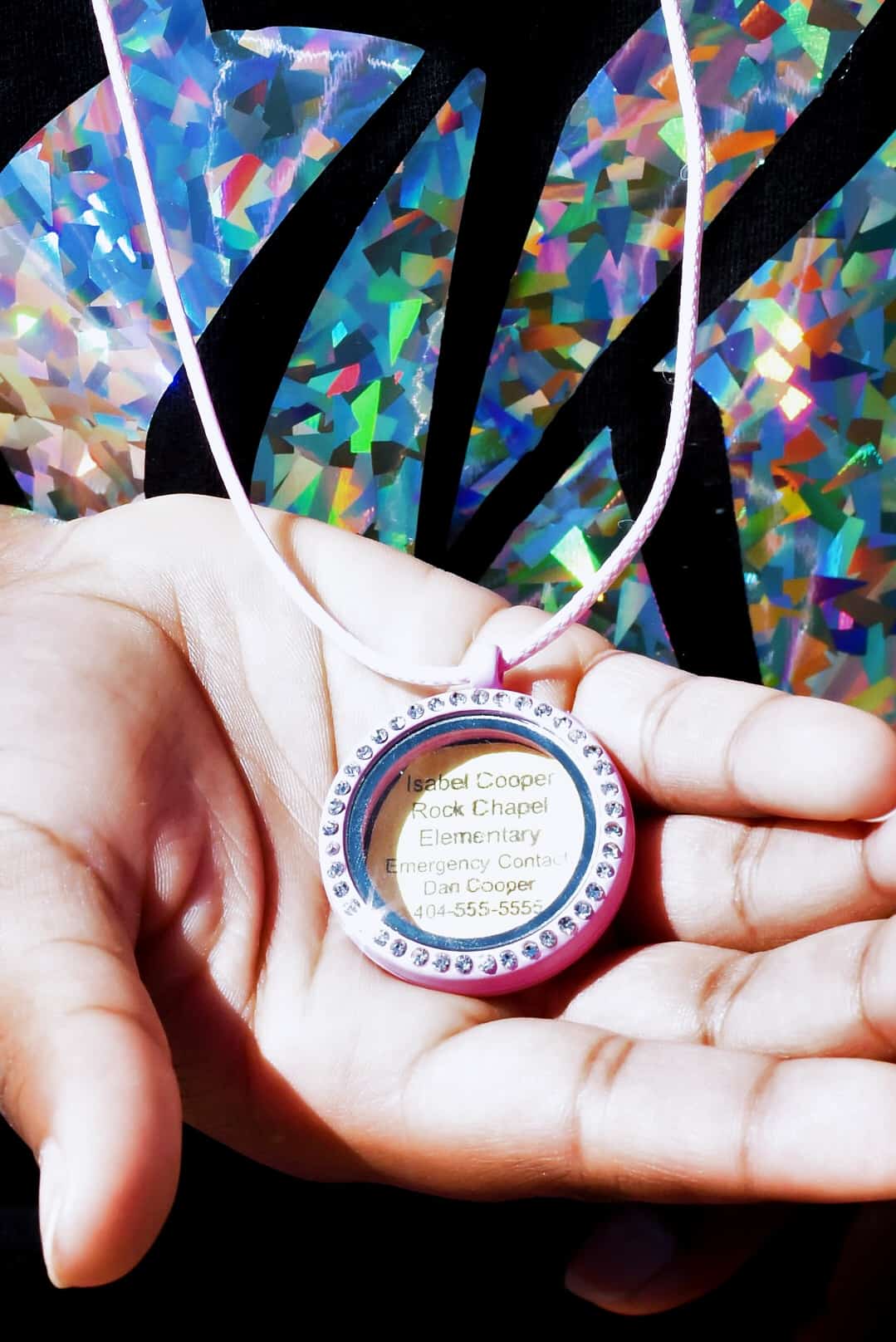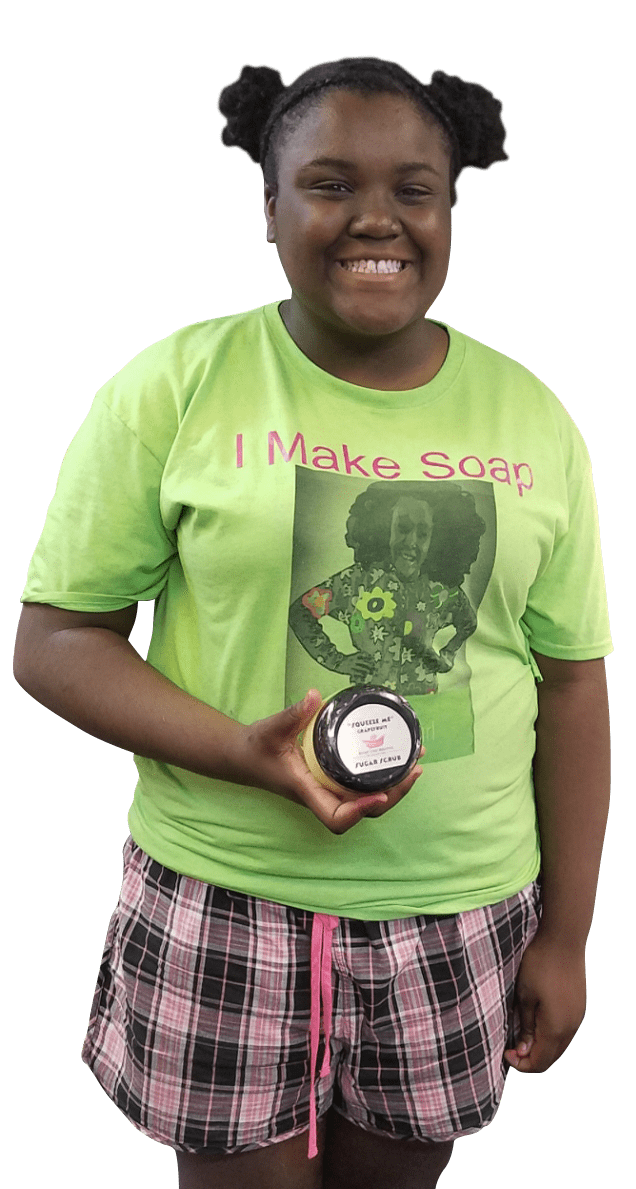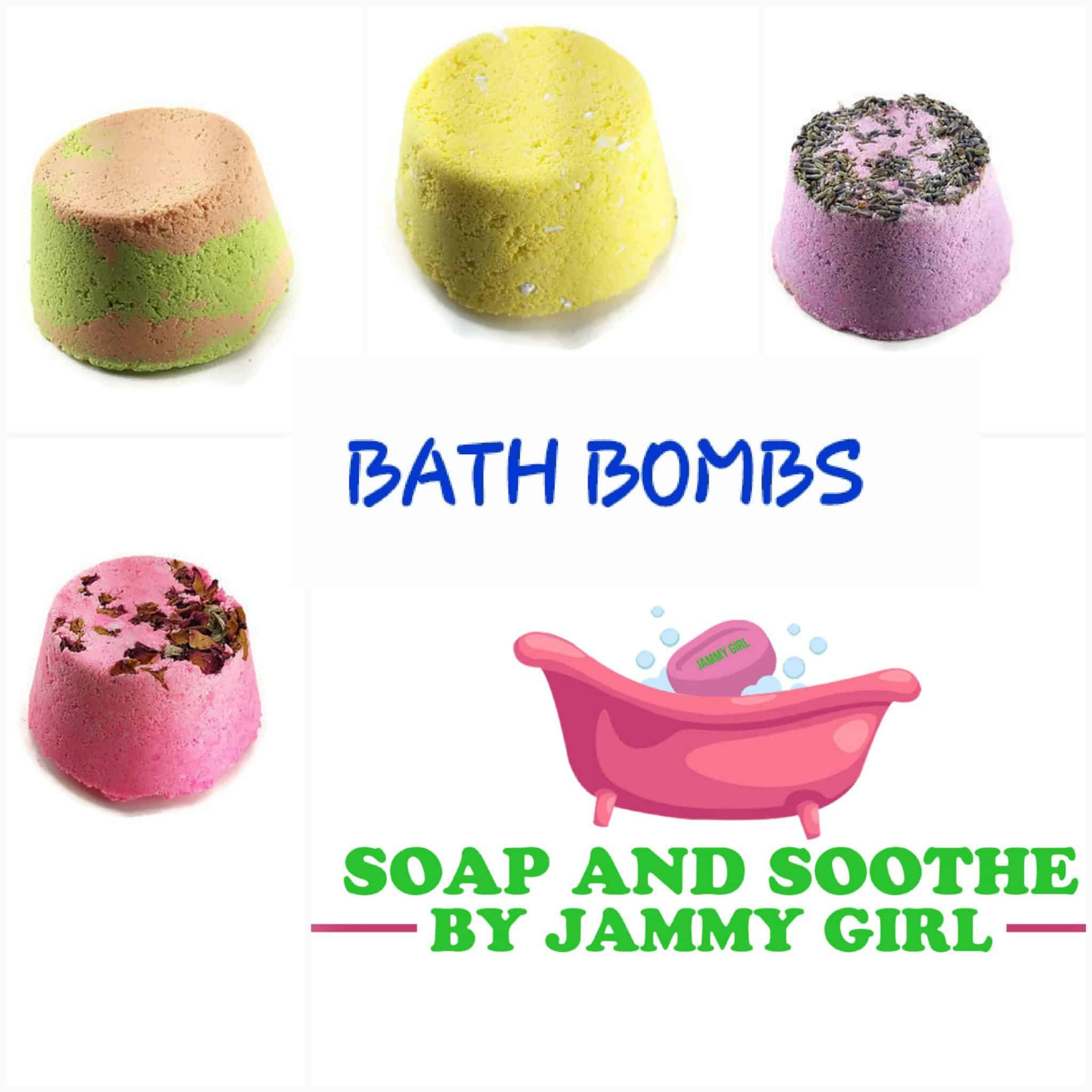 Soap and Soothe by Jammy Girl, LLC
A line of soap, sugar scrubs, lip balm, lip scrubs, body butter, liquid soap and the much-coveted bath bombs and bubble bars created by Zori Thomas.
About Kidpreneur Zori Thomas aka Jammy Girl
Zori, a 13-year-old entrepreneur, has been in business since she was 11 years old making bath and beauty products and recently designed her own pajama line. She calls herself "Jammy Girl" because she likes to make products while in her "Studio Only" pajamas. She was adopted when she was 5 months old and suffers from a learning disability and severe anxiety. While looking for an activity to help her cope with these issues, she discovered the art of soap making and eventually turned her hobby into a business. Her mission is to inspire others to Choose greatness and Crush life's obstacles while feeling confident in the skin they're in.
Kidpreneur Website
Visit www.Jammygirl.net to learn more about Zori's products.
Kidpreneur Social Media

Joy's Yummy Cupcakes by Delphine
Delphine makes cupcakes made from scratch and is the author of Kid-trepeneur
About Kidpreneur Delphine N. Dauphin
Delphine is an 8-year-old entrepreneur and published author. She is making a difference in her community by sharing success tools to her peers. She was a panelist at the Miami Book Fair on kid-trepreneurship. She is a princess and Pearl Ambassador.
Kidpreneur Website
Visit www.princessdelphine.com to learn more about Delphine's cupcakes and order some for your special occasions.
Kidpreneur Social Media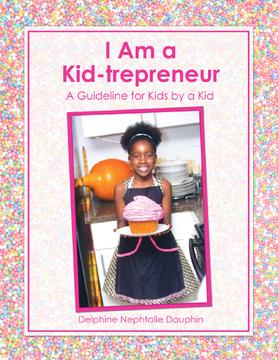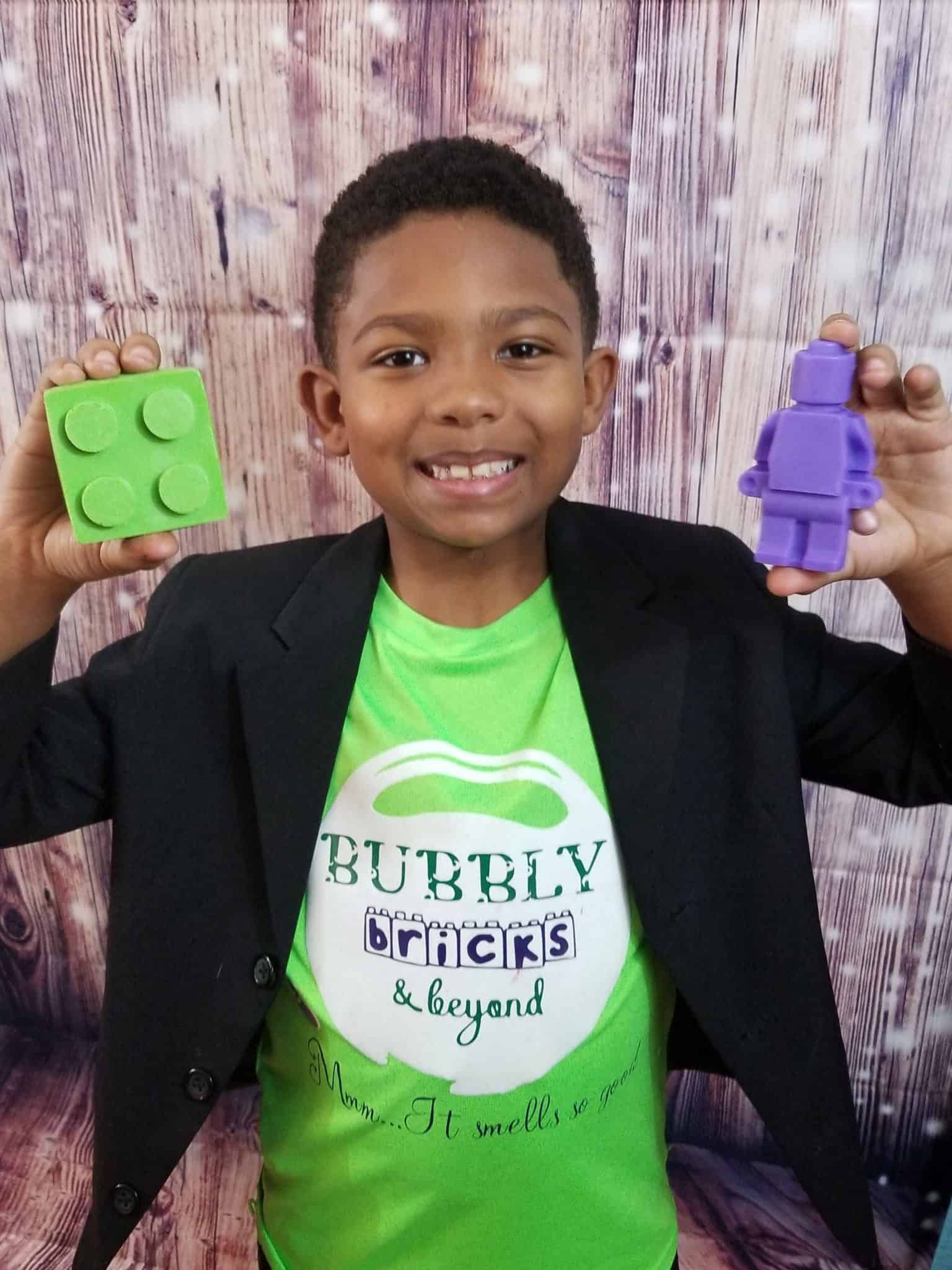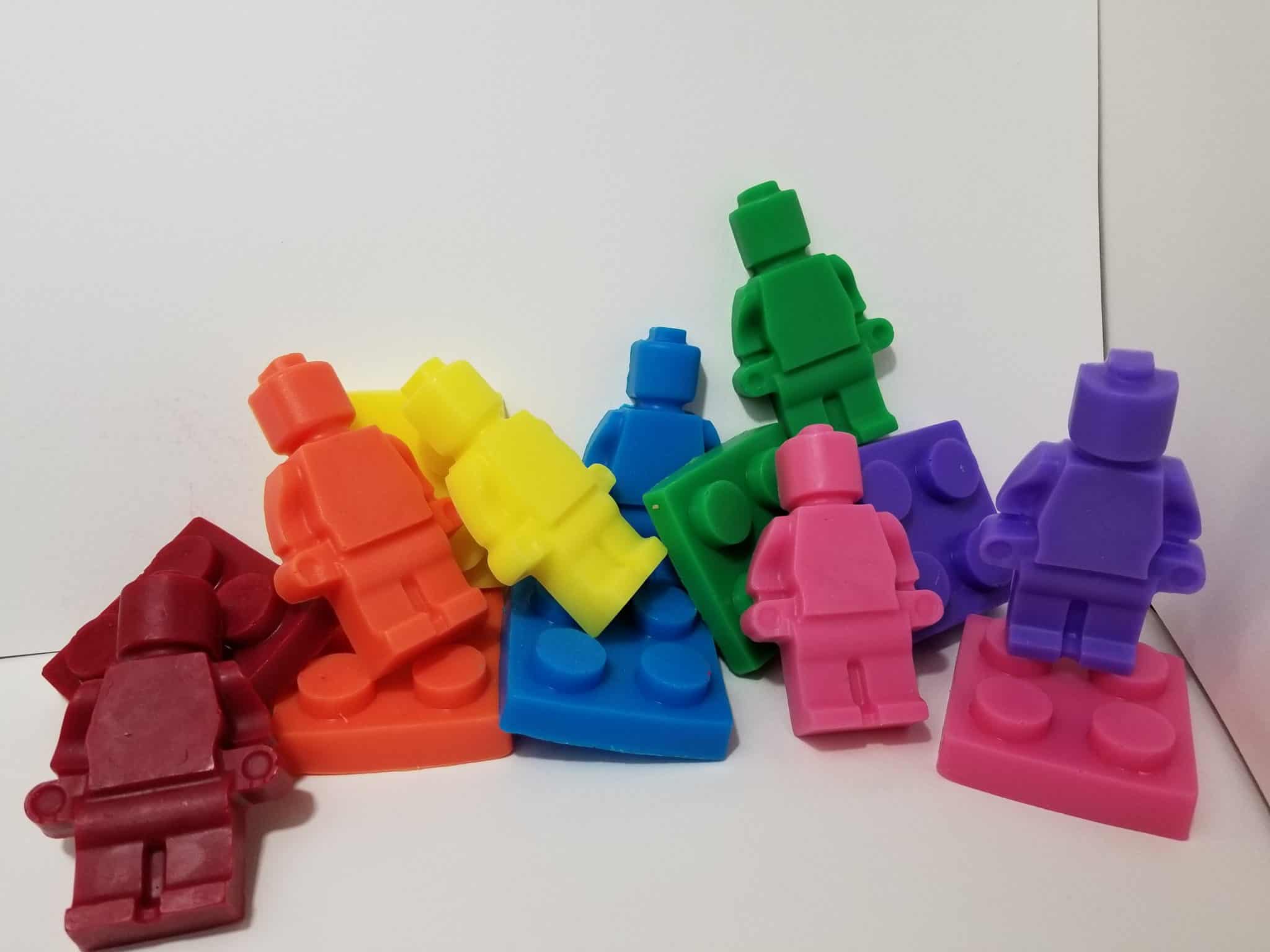 Bubbly Bricks and Beyond
Bubbly Bricks and Beyond is a Soaps and Fragrance Satchels company started by Xavier Morgan. Xavier makes fun, playful, and practical soaps and fragrance satchels. The soaps are shaped like Lego Bricks and Minifigures. They come in a rainbow of colors. What makes his bricks different is that he invented a way for you to play with and stack the bricks. Now when you take your bath you can use his soap to get clean and you can build something great all at the same time. He also makes superhero soap for men. The superhero soap is designed using the different superhero logos. The superhero soaps have a special fragrance for men.
Finally, are his fragrance satchels. You can hang these up anywhere. In the bathroom, in your car, in your gym bag, even in your shoes. His fragrance satchels go anywhere you want to smell fresh. Coming up in the soap collection are more superheroes and characters. What makes Xavier's soaps stand out is that he also created a toy with which kids can play. Parent's can use the soaps and the satchels to decorate their homes. This is an inexpensive way to get your kids to take a bath and give them a toy. Everyone will love Bubbly Bricks and Beyond's products because it all smells so good!
About Kidpreneur Xavier Morgan
Xavier is aspiring to become an engineer. He loves to put together puzzles and build with bricks in his spare time. He has mastered putting together most 150 pieces in 15-25 minutes. Recently, he decided to turn his hobby into a business and become an entrepreneur. Xavier is a 3rd-grade student living with his mother in Georgia.
Kidpreneur Website
Visit www.bubblybricksandbeyond.com to see all the design and fragrance choices. The price ranges from $5 – $15
Kidpreneur Social Media
The Dream Chasers
The Dream Chasers is a Kids investment club started by Chase Robinson-Simmons. Chase is smart about her money. She loves to save and invest in stocks. She recently just saved over $544 and purchased 3 quarter candy vending machines.
About Kidpreneur Chase Robinson-Simmons
Chase is smart about her money. She loves to save and invest in stocks. She recently just saved over $544 and purchased 3 quarter candy vending machines.
Kidpreneur Website
Coming Soon
Kidpreneur Social Media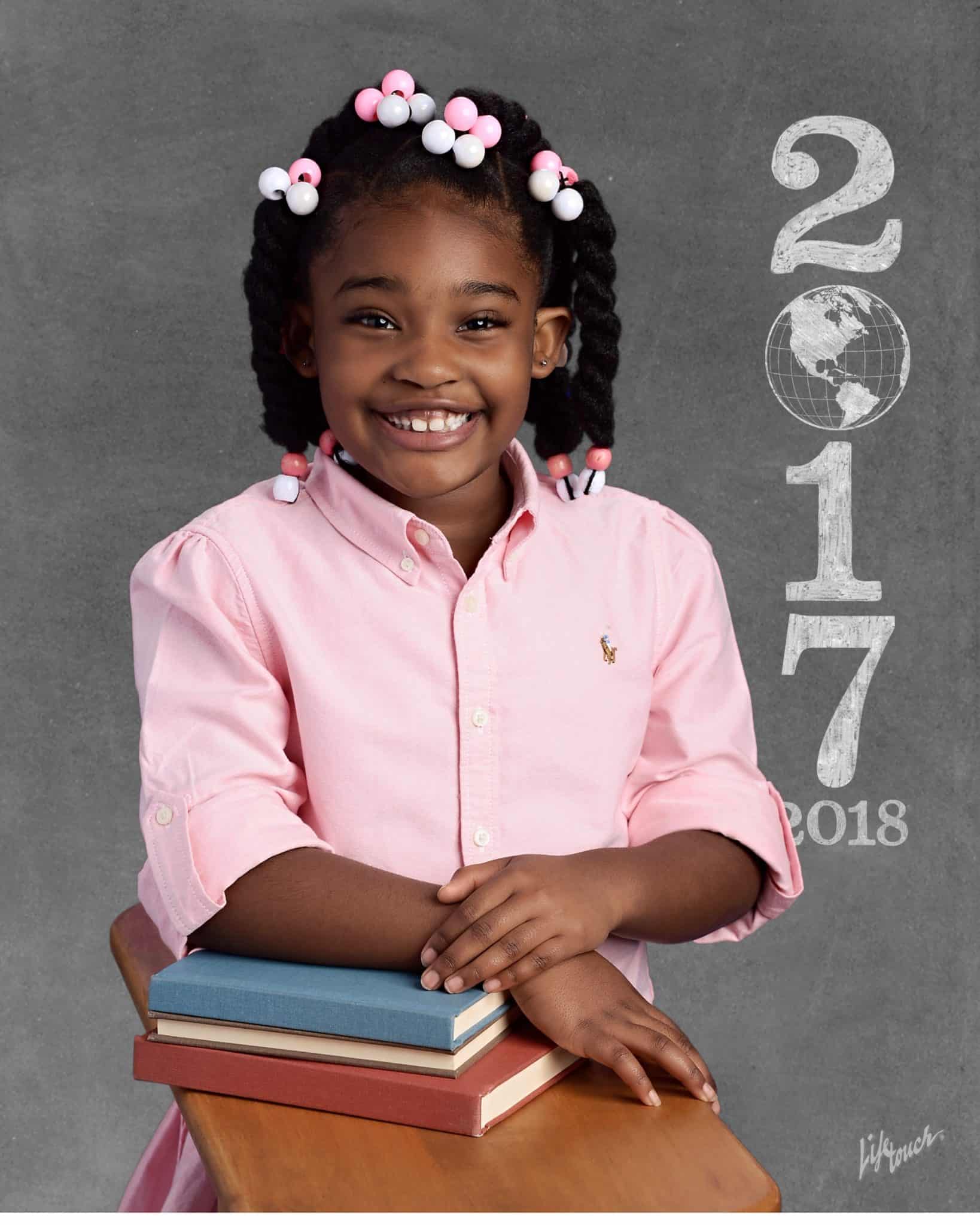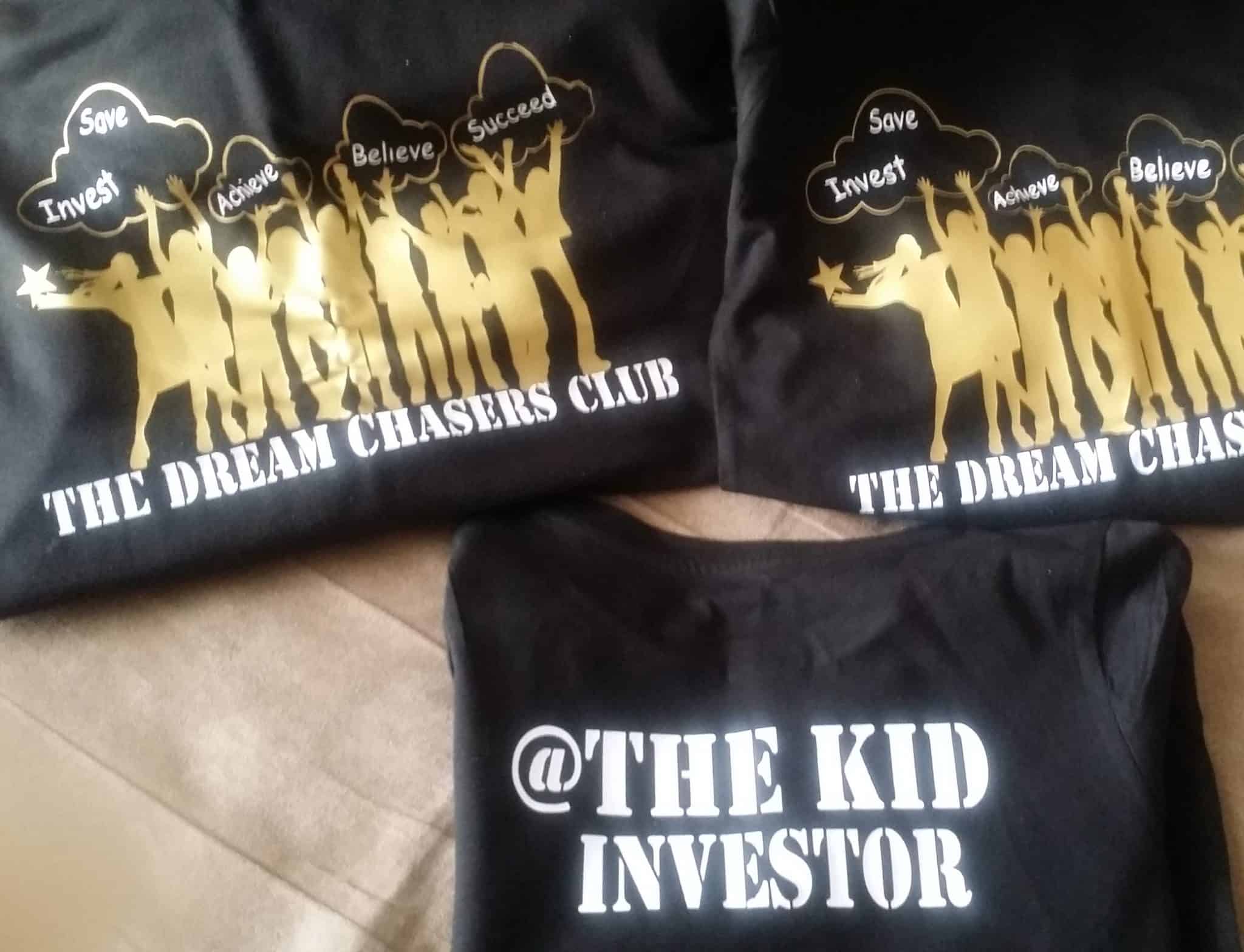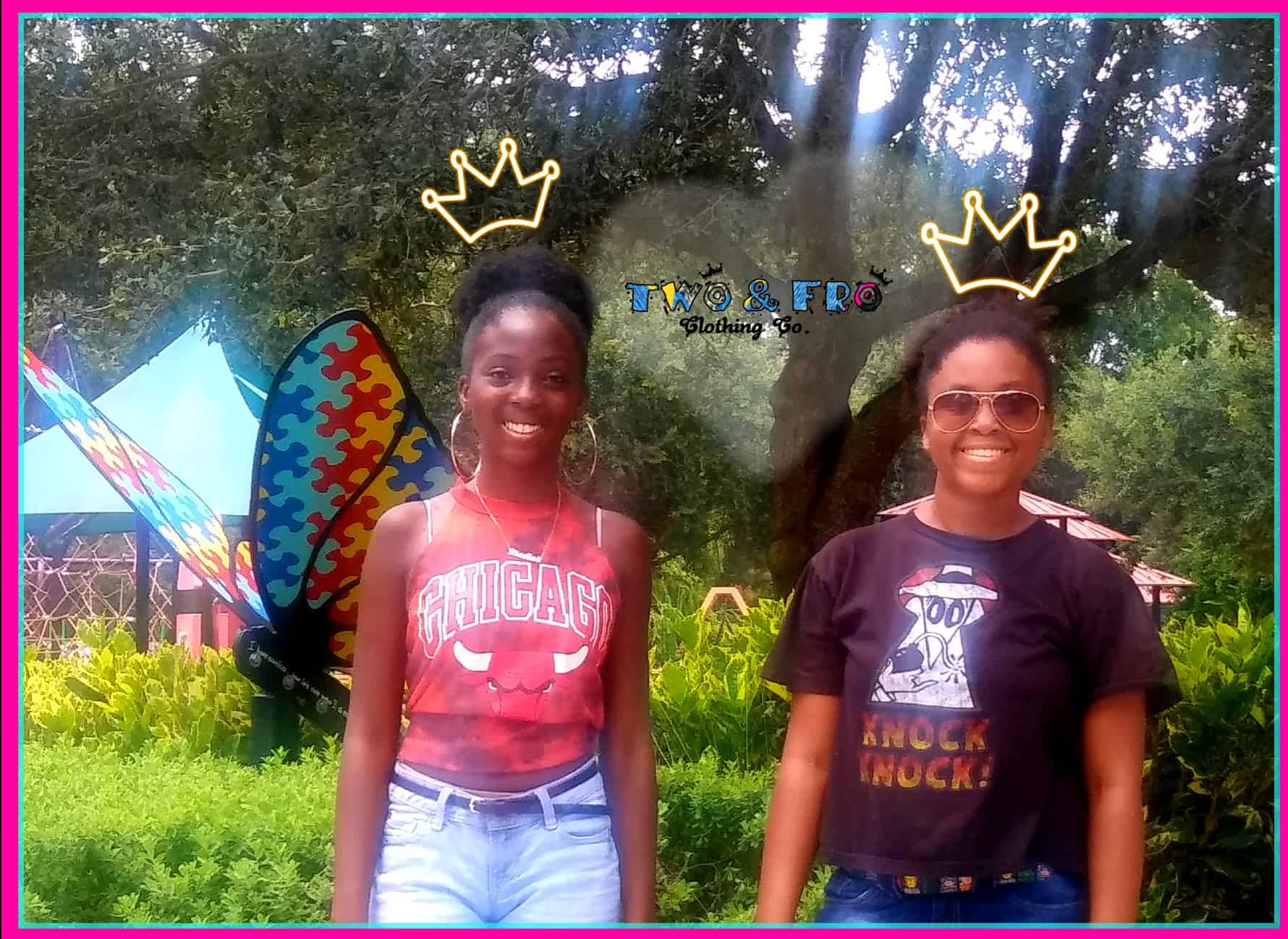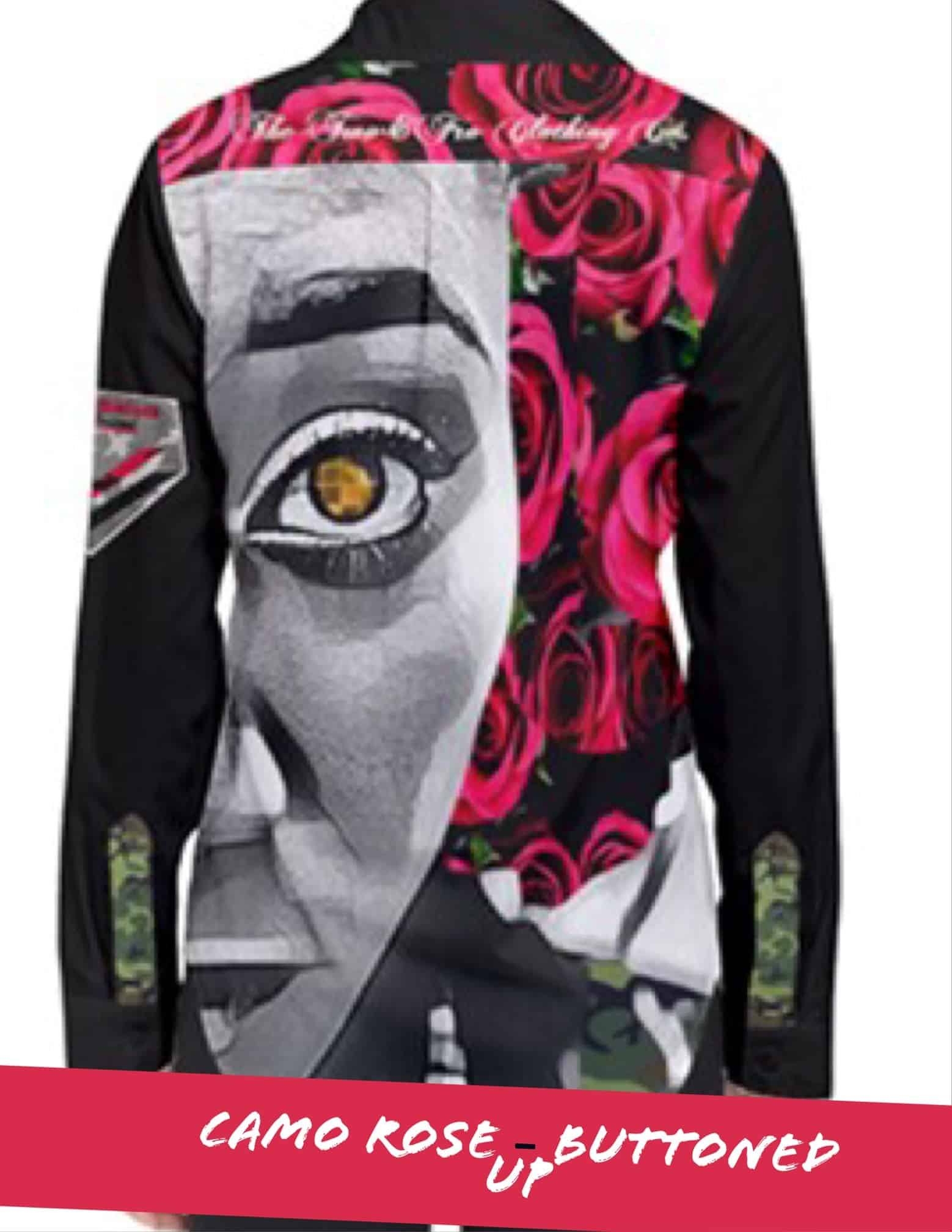 The Two & Fro Clothing Co.
A Unique Afrocentric and empowering clothing, shoes and accessories line created by sisters Madiah & Maliah.
About Kidpreneur Madiah & Maliah
Owned and operated by 14 and 16 y/o sisters who love martial arts, reading, fashion and rocking their natural hair. Their two unique styles are reflected in their one-of-a-kind designs.
Kidpreneur Website
Check out and order their merchandise at www.TwoAndFro.co. Prices start at $18+
Kidpreneur Social Media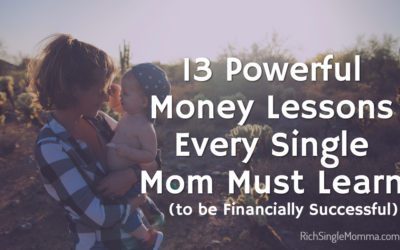 Introduction This little guide is an introduction to the 13 money lessons that will bring you peace, prosperity, and a brand new outlook on money. I have learned these lessons my life as a single mom. Being financially responsible for my children basically forced me...
read more