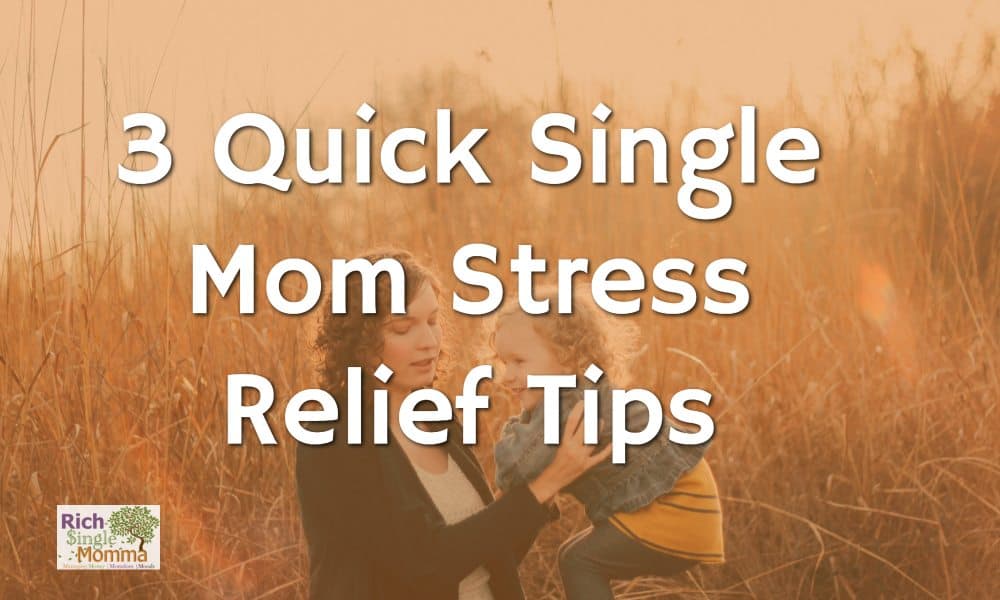 This post contains affiliate links
A few years ago I was dealing with debilitating single mom stress, well just plain stress, to the point that I started having hot flash and night sweats on an hourly basis. It was really bad! I couldn't think straight because my mind was foggy. I was dealing with depression, doing the model mommy thing, and working through dissolving a toxic relationship. This went on for a year or so when I finally decided to get help. I went to the doctor and they put me on anti-depressants and start me on hormone replacement therapy (HRT) because I was entering menopause. I was only 32 years old! Ugh!
I did the anti-depressants for a couple of months and I refused to go on HRT. The meds I was taking was making me feel like my head was detached from my body. I really couldn't function and I was afraid I was not going to be alert enough to take care of my kids. I was also scared to drive even though I hadn't taken medicine for a couple of days. The affects of the medicine was still in my system making me feel drowsy and crazy in my head. I had to do something so I researched a few natural therapies I could use to deal with the stress.
I found out about lavender, meditation, EFT, and Valerian root. I used a combination of these things to finally get stress relief.
Stress Relief Tip #1

WikimediaImages / Pixabay
I use Valerian Root first. I heard about it when I was younger so I knew it had a calming affect. I could take it everyday without it making me drowsy and disconnected. It was not addictive so I started taking it daily. I felt better within a week. I slept better at night and didn't feel jittery or nervous.
Stress Relief Tip #2

xxolgaxx / Pixabay
The next thing I tried was EFT or emotional freedom technique. I was researching ways to deal with the emotional issues I was having and came across this new method of treating them. I learned how to do the technique and got some results. It wasn't until years later that I really started using it and got unbelievable results. I'll have to do a different post on just this method alone.
Stress Relief Tip #3

Finally, I started using lavender. I bought sachets to put under my pillow at night and found spray products that had the fragrance in it. I really like it because of the smell and the calming affects. Recently I bought a product off Amazon called Tranquility by Phytopia. It's a massage oil that has a very nice lavender fragrance. It's strong but not overwhelming so I can use it at night, which is how they recommend you use it. I slept for eight hours and felt great the next morning.
What's Bugging (Stressing) You?

MasimbaTinasheMadondo / Pixabay
I don't know what kind of stress you are dealing with personally. If it's anything like mine was I recommend that you run to the health food store or Amazon (free 2-day shipping is awesome) and pick up the items I used. You can go to the EFT website and read more about it or search for it on YouTube.
Being on anti-depressants wasn't the answer for me. I could not function and I did not know what kind of damage it was doing to my body. I just didn't want to risk addiction. Dealing with the issues was the best thing for me because I wanted to be completely healed from the stress, depression, anxiety, and other emotional issues.
Watch the video, 3 Quick Single Mom Stress Relief Tips, if you don't want to read it
Get Help and Get Healthy!
If you are dealing with dark thoughts, feel like you can't get yourself together, or want to harm yourself (or your kids) please get help. Do not suffer alone!